P.N.Lebedev Physical Institute of the Russian Academy of Science presents YACHROMA-Med, a copper vapor laser for dermatology and cosmetic surgery.
YACHROMA-Med is specially designed for the treatment of different vascular and pigmented lesions such as port-wine stains (PWS), telangiectasias, hemangiomas, lentigo, keratoses, cafe-au-lait, tattoos, post-surgical telangiectasias, scars, HPV warts and others. Yachroma-Med also successfully used for wrinkles reduction, treating rosacea and acne.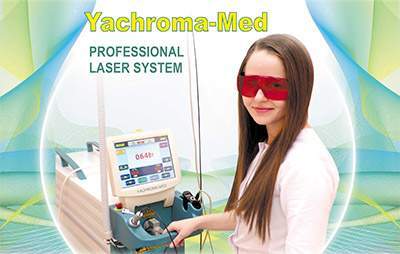 Two lasers in one!
GREEN and YELLOW output
Appropriate 578 & 511 nm wavelengths
for precise and selective treatment vascular and pigmented lesions
No purpura response
Minimal crusting
No bruising
Bloodless removal of lesion
The target molecules in the lesion area selectively absorb laser beam, thus they selectively warmed and destroyed without injuring of the surrounding normal tissue. The selective treatment provides appropriate esthetic results. Short healing time and excellent results greatly satisfy the patients.
No anesthesia is required.
Update Ergonomic design of the operator place and tools make Yachroma-Med most appropriate and desirable for clinics and medical centers in terms of clinical relevance for patients and occupational health for operators.
Due to competitive price and optimal parameters, Yachroma-Med rapidly increases client base.
Yachroma-Med has been awarded by the Gold Sign for Quality and the Gold Medal of the Vth International Exhibition "ARCHIMED".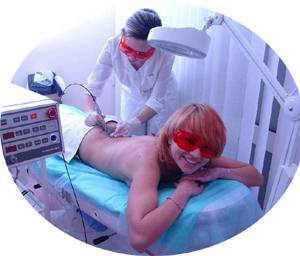 Medical stuff training,
methodical and information support,
warranty and post warranty services
100 laser systems installed!
E-mail: iponom@okb.lpi.troitsk.ru
or luklalukla@yandex.ru
#Phone:+7(916)4049519, +7(495)8510609

Information about AURAN the Gold Vapor laser system for photodynamic therapy in oncology is hear www.yachroma.com/auran
www.yachroma.com was modified